Dear Families,
We are excited about our incoming sixth graders starting school with us next fall. We hope you are equally excited to begin the move to middle school. While transitions can be unsettling for some, rest assured that we have planned events and activities to prepare you and your student for a successful and smooth transition into this new and exciting chapter.
Transition Events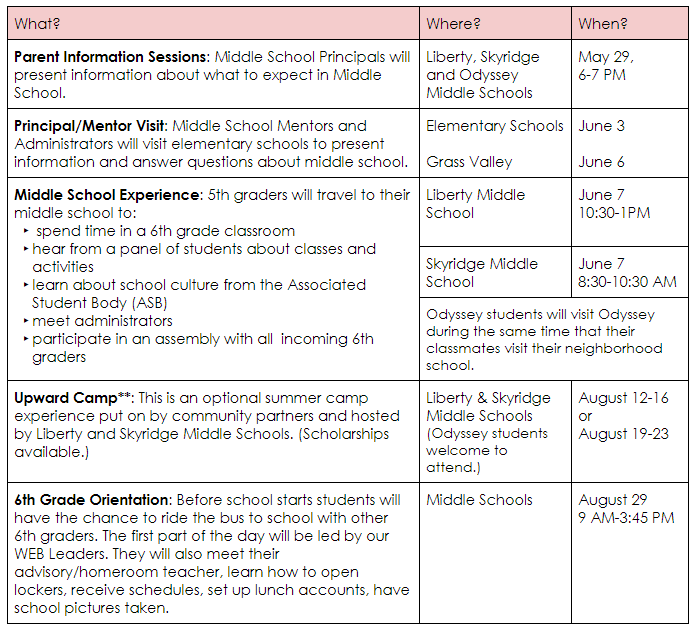 WEB: WEB stands for Where Everyone Belongs and is a brand new Peer-to-Peer mentor program that is being implemented at all middle schools. This spring, 7th graders were selected based on staff recommendation and their own interest to participate in WEB. In the fall, these students will help school staff welcome our 6th graders at our 6th-grade orientation. Once school starts, they will serve as positive role-models and meet periodically throughout the year with their mentees.
Congratulations on this next step in your child's education! We are looking forward to getting to know and serve your student.